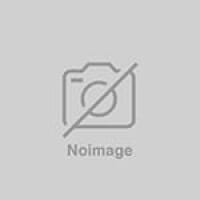 Mazda 3
Mazda has long been known for making fun cars. From the Miata to the CX-5, Mazda has historically offered a higher level of engagement than the competition. Since its introduction in the early 2000s, the Mazda3 has been a great choice for enthusiasts. A compact sedan or hatchback that offers sporty handling and communicative steering in a class not known for driving fun.
The Mazda3 is a compact car from Mazda. It was introduced in 2003 as a 2004 model, replacing the Familia/323/Protegé in the C-Class. The performance-oriented version of the Mazda3 is sold as the Mazdaspeed3 in North America, the Axela in Japan, and the Mazda3 MPS in Europe and Australia.
Now in its fourth generation, the Mazda3 remains one of the most attractive compact cars you can buy, and it now offers all-wheel drive. The fourth-generation Mazda3 recently hit the market, taking the model in a new direction, in line with Mazda's premium ambitions. Check out the photo gallery below to see how the Mazda3 has evolved over the years.
Mazda3 Generations

Image

Timeline

Description

2004-2008 Mazda3
The Mazda 3s features a free-revving 2.3-liter engine that delivers strong performance, while the Mazda 3i benefits from a 2.0-liter engine. Five-speed manual shifting is easy for novices, and there is an automatic with manual shifting. Side airbags and anti-lock brakes are standard on some models and are available on all models. Most amenities are optional, including power windows, locks and mirrors, remote keyless entry; cruise control, height-adjustable driver's seat, six-speaker audio system, 16-inch cast aluminum wheels, variable intermittent wipers , a leather-wrapped steering wheel and gear knob, lighter interior trim and trim, an electroluminescent display with adjustable intensity, and delayed courtesy lights. In 2006, the Mazda 3i's 2.0-liter engine benefited from increased power.

2009-2013 Mazda3
The Mazda3 is available in four trim levels: Sport, Touring Value, Touring and Grand Touring. The entry-level i (sedan only) has an economical 148hp 2.0-liter four-cylinder engine, while the sporty S models (sedan and hatchback) have a sophisticated 156hp 2.3-liter four-cylinder. Standard or available safety features include six airbags, four-wheel ABS, stability and traction control, xenon headlights and tire pressure monitoring. In 2009, anti-lock braking system and side/curtain airbags were fitted as standard on i Sport sedan models.

2014-2018 Mazda3
The Mazda3 – Mazda's best-selling model – is all-new for 2014. The Mazda 3 is equipped with a range of fuel-saving technologies thanks to support for the "Kodo" styling language and "SkyActiv" technology.

The longer body and wheelbase increase interior space and comfort. All new models expand the available options. Better smartphone integration is also part of the new infotainment system.

Everything about the third-generation Mazda3 is new. The previous generation was developed in partnership with Ford and Volvo – this one is 100% Mazda. Everything about the third-generation Mazda 3 is new. The previous generation was developed in partnership with Ford and Volvo, this one is 100% Mazda.

You can initially choose from two body styles: a four-door sedan or a five-door hatchback. After that, Mazda splits a pair of engines and standard features into six trim levels.

2019 Mazda3
Mazda The Mazda3 has always been loved by car critics for its outstanding drivability, attractive design, premium interior and excellent fuel economy. The 2019 Mazda Mazda3 enters a new generation that builds on the last success in sedan and hatchback form, especially the all-wheel-drive option.

Mazda Mazda3 offers a single engine option: a naturally aspirated 2.5-liter four-cylinder engine with Mazda SKYACTIV-G technology for a higher engine compression ratio for more power and better fuel economy.

That results in the engine producing 186 horsepower and 186 pound-feet of torque, while still achieving EPA-estimated 27 miles per gallon city, 36 mpg highway and 30 combined. The all-wheel-drive variant gets 25/33/28 mpg (city/highway/combined).
Car Generations